Adopt A Pelican
Donate Vehicle
iGive.com
Membership
Memorials
Online Store
Planned Giving
Ralph's
United Way
Volunteer
Wish List

To establish a memorial fund, click here.

Bookmark Page
In Loving Memory
Amy Jo Inoue
June 21, 1961 - April 1, 2011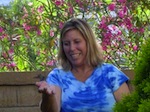 Amy was a long-time volunteer at Pacific Wildlife Project. She adored all living creatures and never hesitated to help any animal in need. She was not only kind to animals but to everyone she met. Her fun-loving spirit drew others to her, as being with Amy was a never-ending party. She led her life with honesty and integrity that inspired those around her to "be better people."

In director Linda McLeod's words, "Amy was a very special person and her lust for life, that smile that took over her face and her giggly girly laugh will be forever missed by all of us who knew her!"
Justin Levens
April 18, 1980 - December 17, 2008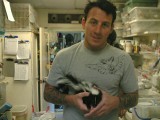 Richard Alascano
November 14, 1938 - October 17, 2008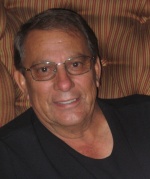 Richard was born and raised in Southern California. He will always be remembered as a loving and devoted husband, father and grandfather. Richard exhibited a true love for two things in life, people and animals. I would best describe Richard as a "Good Man". Often, people refer to a good man, but what does that really mean? A good man is someone who always puts the need of others in front of his own, a person who is honest, makes the right moral choices, who gives more love than he receives and one who can be counted on in life. My father Richard was a "Good Man". He was an inspiration to many who knew him and will continue to inspire me for the rest of my life. - Nicole McMackin
Dawn Claire Sears
December 25, 2005
In loving memory of Dawn Claire Sears
"Ginny" Virginia Brady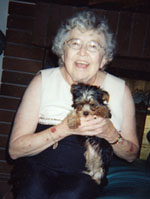 "MamaFox"
June 3, 1928 - October 27, 2004
Beloved wife of "PapaFox"
Col. Gene Brady USMC (ret)
 Pacific Wildlife Project BOD
---
Socorro Gallegos Massey
January 2, 1922 - August 3, 2004
Beloved mother of volunteer Irma Massey
Janice Gipple
2004
Volunteer of Pacific Wildlife Project
Steven DePalma
December 21, 1959 - December 20, 2003
Volunteer of Pacific Wildlife Project
Mary Pellegrine Post
June 7, 1914 - June 7, 2001
Beloved mother of Director Linda McLeod.